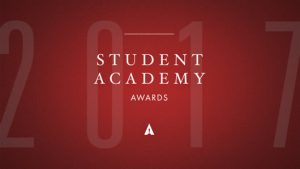 " BLUE SUMMER SYMPHONY – FREIBADSINFONIE" is nominated as a finalist  for the the STUDENT ACADEMY AWARDS 2017 in the  category "Narrative International Film School"  . The short film of Director Sinje Koehler, Student at the renowned Filmacademy Baden-Württemberg,  will be competing for this prestigious award with 6 other directors from different countries. The official announcement of the Academy of Motion Picture, Arts and Science plus information about the nominees and their films, you will find here:
http://www.oscars.org/news/meet-2017-student-academy-awards-finalists
"Willkommen Zuhause" the new interactive All-Round-Show of Family TV presents 
 
the "BIG VERLIEBT IN BERLIN SPECIAL"
Tuesday, 15th August at 8.15 pm

a LIVE TALKSHOW with the maincast of Germany´s most successful series "Verliebt in Berlin" (german version of US TV series"Ugly Betty").
Ten years after the end of the beloved TV-Series 7  actors of the main-cast are going to have a re-union in front of the camera to talk about what happened and how their lives changed within the last 10 years.
Their paths, their careers, new projects and more.  
with Oliver Pokern, Manuel Cortez, Volker Herold, Stefanie Höner,  Wilhelm Manske, Lara-Isbelle Rentinck and Gabrielle Scharnitzky
SEHSUECHTE 46th STUDENT FILM FESTIVAL POTSDAM
Saturday, 29.April 2017 18:30h  Kino 1
"FREIBADSINFONIE – BLUE SUMMER SYMPHONY"
directed by Sinje Koehler, script by Raphaela Te Pass, produced by Filmakademie Ludwigsburg
"FREIBADSINFONIE- Blue Summer Symphony" episodically observes five people on an afternoon in a public pool. Everyone deals with different problems and conflicts. Between screaming children, half-naked people and the smell of sunscreen and fries, all of them are confronted with the banalities of everyday life. 
Gabrielle as actress IRENE who doesn´t want to be recognized which gets difficult when relentlessy being stalked by an old fan of hers.
CAST: Hans-Maria Darnov, Hannah Kraft, Holger Kraft, Emanuel Macwen, Robert Menke, Leander Menzel, Anne Rohde, Gabrielle Scharnitzky, Carolin Spiess, Daniel Toos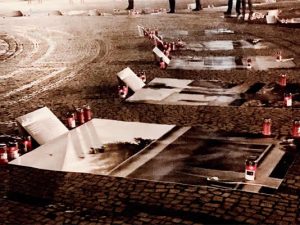 ART-INSTALLATION 
Dresdner Friedenspreis                                                                                                             
In 2016 alone 5000 refugees died on their way across the mediterrenean ocean.The art-installation "Lampedusa 361" in front of the Semper Opera of the city of Dresden from 10.-14. February 2017 tries to document the senseless dying of so many people. Walking over a field of photos of graves the visitor can sense the dimension of this tragedy that is happening almost every day.
photographers of the installation are: Oliver Killig, Martina Hahn, Carsten Sander and Gabrielle Scharnitzky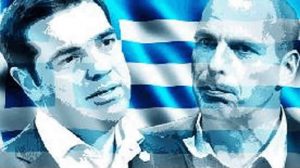 "A GREEK DRAMA" BBC4 Radio THE DOCUMENTARY SERIES
This summer, as Greece and its creditors argued over the terms of a bailout, the fate of nations – and perhaps the whole European project – was held in the hands of just a few people. They met behind closed doors. There, in secrecy, they took each other, and all of us, to the very edge of the abyss.
This original drama, tells the inside story of those extraordinary months.
GABRIELLE as ANGELA MERKEL
Broadcasting on BBC Radio 4 on Friday 18th December 14:15 – 15:00 then available on i-player for 30 days
http://www.bbc.co.uk/programmes/b06s1s5x
World Service: 
Various placings for WS starting on 19th Dec, but shown for local time GMT on 20th, available for download
http://www.bbc.co.uk/programmes/p039s7kl

"A GREEK DRAMA" BBC4 Radio THE DOCUMENTARY SERIES
Cast:
Alexis Tsipras: George Georgiou
Yanis Varoufakis: Pano Masti
Jeroen Dijsselbloem: Tice Oakfield
Angela Merkel: Gabrielle Scharnitzky
Wolfgang Schäuble: Erich Redman
George Chouliarakis: Christopher Sciueref
Illias Kartalis: John Ioannou
Narrator: Nathalie Armin
All other parts played by members of the cast
Music:
Sacha PuttnamMusic: Sacha Puttnam
Sound Design: Steve Bond
Sound Editor:James Morgan
Writer: Matthew Solon
Researcher: Chloe Hadjimatheou
Director: John Dryden
Producer: Emma Hearn
Executive Producer: Richard Knight
A Goldhawk and BBC Radio Current Affairs production for BBC Radio 4.